Pro-Line's Hole Shot SCs officially official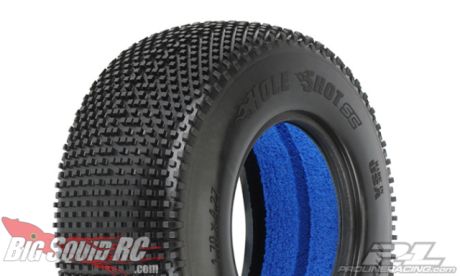 Remember those Hole Shot SC tires that Pro-Line let us sneak a peek of a little while ago?  Well they finally decided to let loose with the info.  These tires are going to be available in the soft M3 and super soft M4 compounds and have a highly reinforced carcass.  The Hole Shot SCs will come with durable closed cell inserts and an additional inner foam insert set for Traxxas Slash drivers.
For more info click on through to Pro-Line's site.