Product Spotlight – Bob Smith Industries Ultra-Cure Tire Glue Review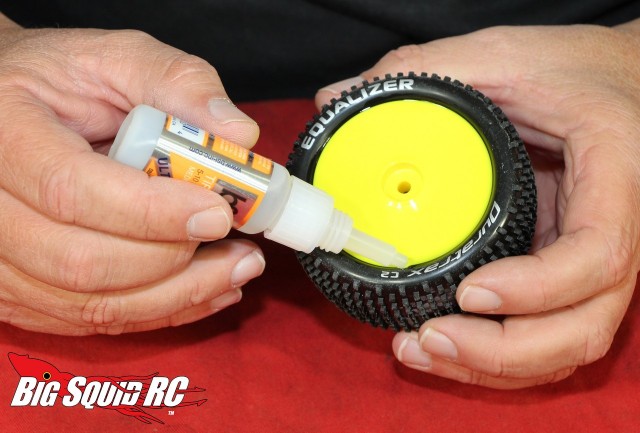 No doubt there are about a million different tire glues on the market. The latest and greatest is Ultra-Cure from Bob Smith Industries. We recently got a chance to try some and this is what we found out-
* Some of our testers like super thin glue but the sample we received was medium, intended to set in 5 to 10 seconds. We found the medium thin enough to easily get into the tire bead, but didn't dry so fast that we couldn't make an adjustment here or there before it set. All of our testers (Iron Mike, Cubby, Sam The Noob) we big fans of how the medium flowed and how long it took to cure.
* We found the Ultra-Cure gave a top notch bond. Needless to say we "throw" a lot of tires here at BigSquidRC, but we found ourselves throwing fewer when using Ultra-Cure.
* The cap comes with a "pin" to help keep the tip from clogging.
* The included tip was larger than what we prefer using. We normally use fine extender tips when gluing tires but none of the ones we had in our pit bag would fit. That can be fixed, Bob Smith does sell fine tips to fit the Ultra-Cure bottle, we just didn't have any for testing.
Overall- the Bash Crew felt Ultra-Cure was perhaps the best holding tire glue we've tried. It was easy to work with and is a great value at $6 for a 3/4 oz. bottle. Look for it at your local hobby shop and you can get more information over on the official Bob Smith Website.
Read More reviews on BigSquidRC.