Product Spotlight CChand TRX-4 Upgrades from RC4WD
We recently got our hands on a box load of CChand upgrade parts for the Traxxas TRX-4 from RC4WD. These were the first CChand parts we have had a chance to use and try on our own vehicles. We added the parts to several of our TRX-4s. Keep reading to get our thoughts on these hop-up parts.
All the parts are from the RC4WD Website.
Here is a list and direct links to all of the CChand parts we we used for the modifications.
CChand 4 Link Kit for Traxxas TRX-4
CChand Ranch Front Grill Guard with Lights for the Traxxas TRX-4
CChand Ranch Rear Step Bumper for the Traxxas TRX-4
CChand Ranch Side Step Sliders for the Traxxas TRX-4
CChand Dual Exhaust for the Traxxas TRX-4
CChand Aluminum Diff Cover for the Traxxas TRX-4
CChand Rear Mud Flaps for the Traxxas TRX-4
CChand High Rear Brake Lights for the Traxxas TRX-4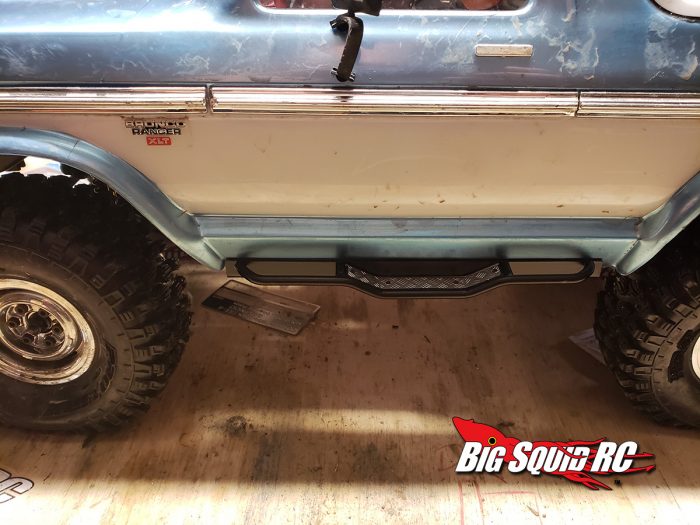 Of course Wrench did all the work on getting the parts installed, and here are a few of his thoughts on the process.
The CChand parts are a perfect way to get a more scale look out of your TRX-4. All the parts used fit perfectly without the need to modify any thing on the stock trucks. They are a great way to add to the show quality of any off-road rig. The front and rear Ranch bumpers and Ranch sliders are solid and add some much needed protection out on the trails. They aren't just for looks.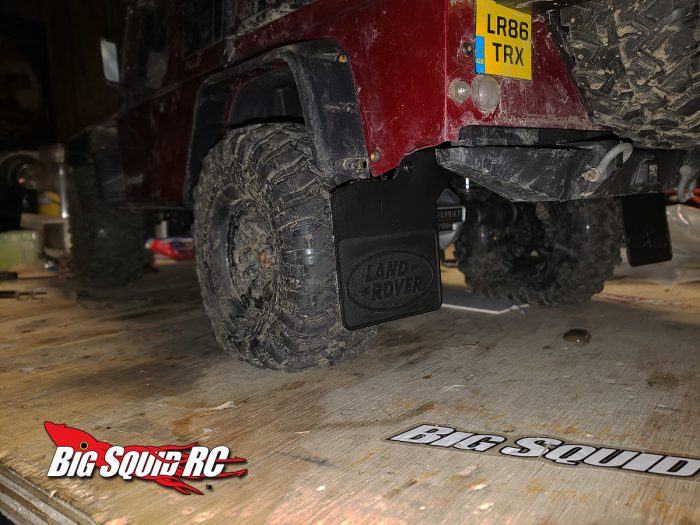 The mud flaps and exhaust pipes add an awesome touch of scale to the truck. Who does not want more scale right? The 4 link kits are made of billet aluminum with steel rod ends and gives the under side a nice ladder bar look. The diff covers finish off the look and add even more scale realism to the undercarriage.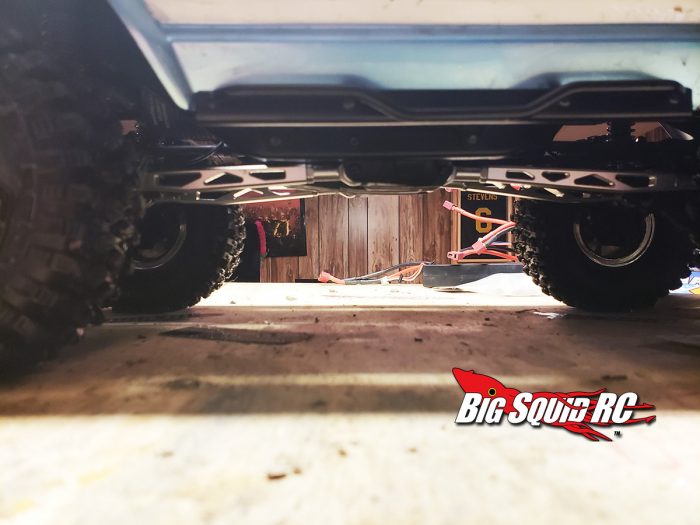 We have had most of the modified trucks at several events over the last couple of months, and all of the CChand parts have really gotten peoples attention. Every time we had the trucks somewhere, people are asking what parts they are, where we got them, and commenting on how great all the parts look in person. These pictures don't really do the parts justice, but trust us, if you are a big scale guy looking to take that truck to the next level, the CChand parts are what you are looking for!
Read more RC4WD News right here on BigSquidRC.