Product Spotlight – Duratrax Onyx 110 Battery Charger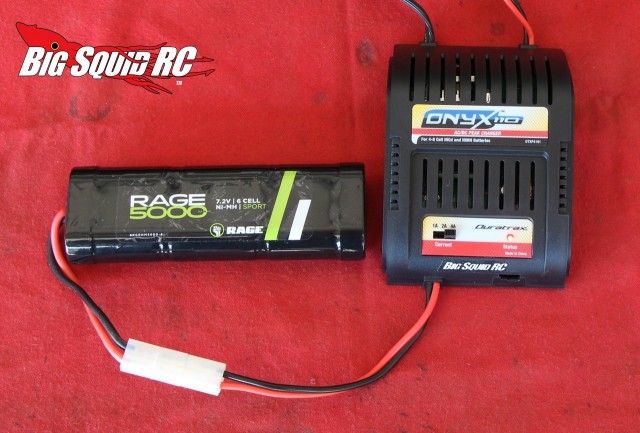 Many bashers are on a budget, while others aren't looking for the best money can buy, they just want products that are easy to use. The Onyx 110 battery charger from Duratrax is aimed right at these types of hobbyists. It comes with an ultra-low price point, $24, and could not be easier to use. We've been using one for a couple of months now and this is what we have learned-
* Seriously, the Onyx is incredibly easy to use. Flip the switch to the amp rate you want then plug your pack in, it is that easy.
* The 110 is very light and has a small footprint, it takes up almost no space in your pit box.
* If you have LiPo batteries (or plan on getting some), the 110 probably isn't for you as it only charges NiCd and NiMH type batteries.
* We used the 110 on a wide variety of packs. From small 5 cell receiver packs, to 7 cell 5000mAh primary packs, the 110 always seemed to give a solid charge.
* Many lower-end chargers like to "false peak" all the time. That was not the case with the 110.
* Out of the box the 110 comes with a "Tamiya" style connector and a port for plugging in receiver packs. If you use Deans or Traxxas connectors you'll either need to buy, or solder up, an adapter.
Overall, we were big fans of the Onyx 110. It was easy to use, gave good quality charges, and took up very little room in our pit box. We can highly recommend the 110 to all you NiMH/NiCd users out there. To get full details on the Onyx 110 Here Is The Link to its page on the official Duratrax website.
Click Here to read more reviews on BigSquidRC.