Product Spotlight – Rage RC 80 Watt Multi Charger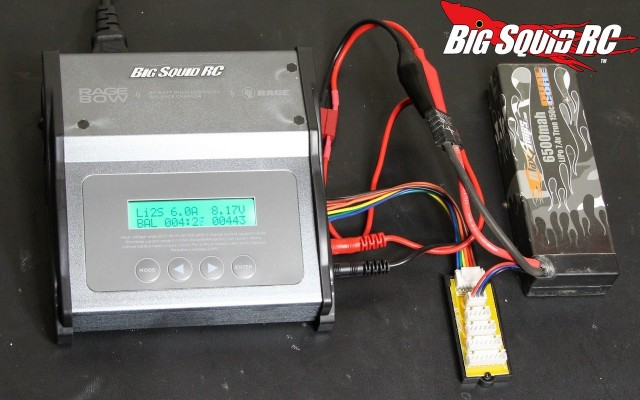 Every hobbyist needs a good battery charger, but there are so many on the market it is hard to chose which one. Since we received one of the new Rage RC 80 Watt Multi Chargers we've been using and abusing it to see how it stacks up. Here is what we found out-
* The unit is AC/DC. This makes it easy to go from wall power to charging from the 12 volt battery of your car when out bashing.
* We used the Rage RC charger on a bunch of different battery packs. We used it to charge RTR type low capacity NiMH packs all the way up to 8th scale buggy 4S LiPO packs. The Rage did a solid job regardless of the type of battery we were charging.
* The end tone is loud enough to be heard, but not so loud as to tick off the guy pitting next to you.
* How easy was it to use? It was fairly average. It wasn't the easiest charger on the market to use, but it was far from being the hardest.
* The manual was well written and easy to understand.
* The Rage came with a wide variety of connectors. From alligator clips, to Deans, to even a glow plug igniter tip, you won't be needing to solder up a bunch of adapters to charge your packs.
We found the Rage RC Multi Charger to be a solid unit and we can highly recommend it to anyone looking for a versatile, yet affordable, battery charger. The Rage charger has a paltry street price of $52, has a part number of #RGRC80W-ACDC, and Here Is The Link to its official page over on the Hobby & Recreation Products website.
Like reading reviews? Check out loads more Right Here on BigSquidRC.