PROTOform Better Edge Sanding Block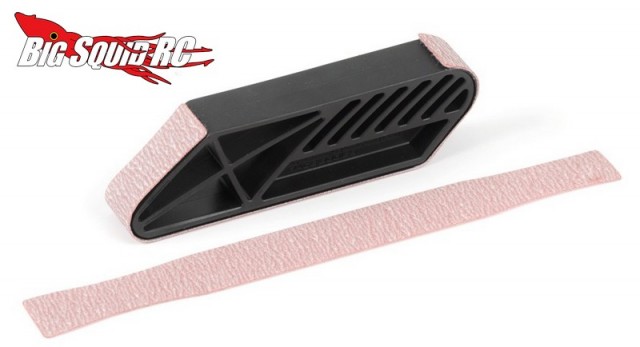 Whether you are working on a perfect scale machine or simply trying to get your weekend bash body to look right, getting a nice straight line with curved lexan scissors can be a pain. PROTOform has a new Better Edge Sanding Block that can help make your life easier. Its straight edge makes it easy to get a nice straight line on the bottom of your body, while its curved edges make life easier in the nooks and crannies. It can also come in handy when sanding on parts or tires.
The PROTOfrom sanding block is made from nylon and uses a hook-and-loop system to hold its 120 grit sandpaper. It has a part number of #6108-00 and a street price of $8. Hit up THIS LINK for more information.
For more PROTOform news simply click THIS LINK right here on BigSquidRC.