PROTOform D-HD Oval Race Body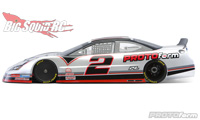 Are you big into the RC Oval Racing Scene? PROTOform has just announced the D-HD Oval Race body. It features a ton of aero dynamic tweaks to help keep the traction with great detail, and plenty of room for even the most offset batteries.
Visit the PROTOform site for more info.