PROTOform G6-T Lightweight Clear Oval Body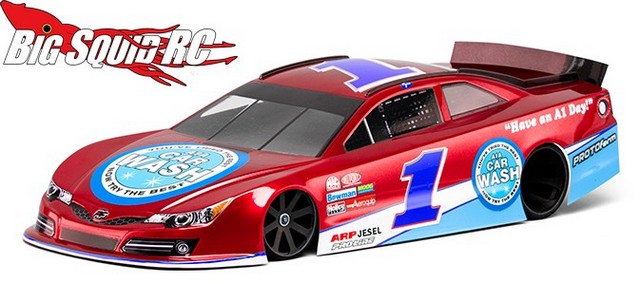 PROTOform's latest body is a lightweight version of their G6-T oval body. It is molded from lightweight .025″ genuine Lexan and is designed to give ultra-high downforce. In the picture above the G6-T sports a slick "Breaking Bad" paint job, but comes in clear so you can put your personal paint scheme on it.
* Comes with spoiler mounting hardware
* Includes over-spray film, window masks and decal sheet
* Fits most popular 200mm sedans
The part number is #1236-25, it has a street price of $29, and you can get more information at This Link.
Thank goodness it's Friday, Click Here for a TGIF Mystery Link.