PROTOform SoCal Panel Wagon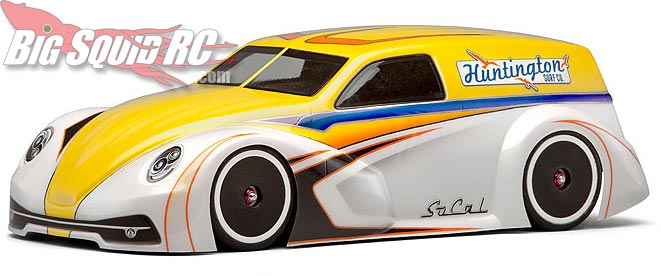 As most people that know me know, I'm a big fan of running very different bodies on my vehicles. The more odd or different the better. I like to be different, I like the attention it gets, even if it's something ridiculous, as long as I'm the only one running it, I'm happy.
We just got the press release from PROTOform about their new SoCal Panel Wagon. It's different! I like the lines, I dig the look. The body is meant to fit the Tamiya mini chassis that is configured to 225mm length, and made to use 1:10th sedan wheels and tires. Basically that means I'm pretty sure I will never see one in my life time. Seriously.. I know a LOT of RC people, and I don't know anyone running a Tamiya mini chassis vehicle. PROTOform.. if you are listening, cool body, please consider a different chassis. Thanks!
For those of you running the Tamiya Mini Chassis, head over to the PROTOForm section of Pro-Line's website and check out the details. And then drop me a email and tell me where/when you drive these things! 🙂