Put Some Color on that Wing with a Free Skin from Upgrade RC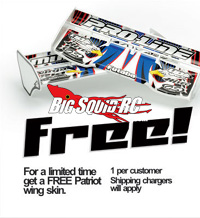 Again with the free stuff, Upgrade RC is offering free wing skins! Dress up that boring single color wing and flare it out a little with their custom skins.
Click over to Upgrade RC and put your order in!