Quad Fly Away? Track in Real Time with FlyTrex Live!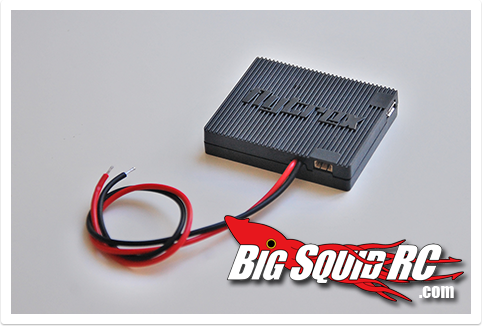 Hot off the presses via their blog, the guys over at FlyTrex have updated their GPS MultiRotor telemetry system to also provide live data feed straight to their website, making it the first 'Black Box' for quadcopters. FlyTrex Live uses a GSM (cell phone data) connection to transmit Speed, Location, Altitude, and Battery Voltage live directly to their website.
What makes this such a big deal? Thanks to that GSM connection, one can provide real time tracking data to help search and rescue operations for fly-aways, crashes, etc.
Other features/statistics as shown on their page:
GSM Powered – Flytrex Live uses standalone GSM data connection that transmits your flight telemetry automatically to your personal Flytrex Profile whenever you takeoff and for the duration of your flight.
Auto Flight Logger – Similar to the Core, Flytrex Live brings powerful flight logging capabilities. All of your flight details are logged and stored in your personal Flytrex Profile. With Flytrex Live, logging is done automatically and you no longer need to copy mission files after flying. All of your flight missions are automatically transmitted to your Flytrex Profile and will show almost instantly after landing.In addition to GPS location, speed, altitude and temperature, Flytrex Live adds voltage logging that helps you analyze battery performance during your flights.
Live Tracker, Last Seen – Unlike other trackers that rely on challenge-response operation, Flytrex Live maintains a live data connection that guarantees you'll always know where your multirotor was last seen, making sure you'll never lose your multirotor again. Should your aircraft go MIA, visit the new Last Seen tool in your Flytrex Profile to see where your multirotor was last spotted.
Live Flight Channel – Share your flight in real time with your personal Live Flight Channel. Your Live Flight Channel let's you broadcast your flight telemetry, stats, and Google Maps flight path as-you-fly. Link to your channel, share your Flight Channel with other Flytrex pilots, or allow Flytrex to automatically post to your Facebook timeline as soon as you takeoff!
Lightweight & Robust – Flytrex Live was designed to be the smallest, most lightweight and robust black box solution for multirotors. Flytrex Live weighs only 34 grams and measures 4.5 x 4.8 cm.
On top of that, there will be an iOS app for the FlyTrex system that will have some fun features, but no specifics given.
The FlyTrex Live sells for $190 and also requires a $9 cable for the GPS quad of your choice (Supports DJI NAZA-M, Phantom, Blade 350QX, and Ardupilot 2.5/2.6). You can order now and see more details regarding the Flytrex Live on the Flytrex webpage Right Here.
Click Here for more Flytrex News on BigSquidRC.