Quadcopter Championship Obstacle Course Picture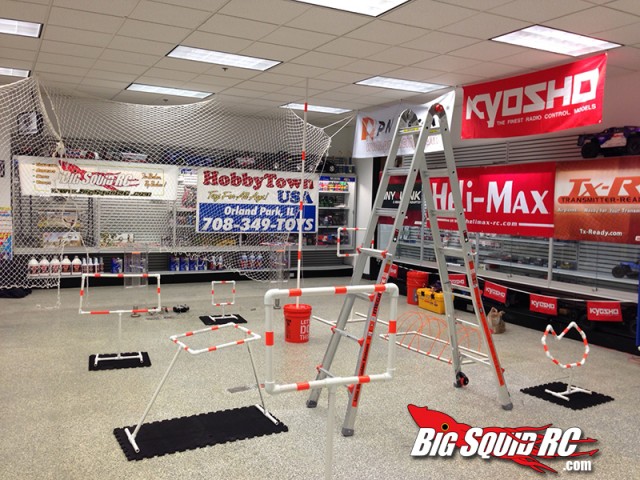 We just finished setting up the obstacle course and I think it turned out pretty good. Did a few trial runs, and had a blast! even if you don't want to participate in the event, you should stop by the Hobbytown in Orland Park, and spectate, it will be fun to watch!
Need more info? The Big Squid RC 2014 Quadcopter Championships link and flyer is RIGHT HERE. The event is this Saturday (March 1st, 2014) which is today! Hope to see you all there!