Quadcopter Shootout – Features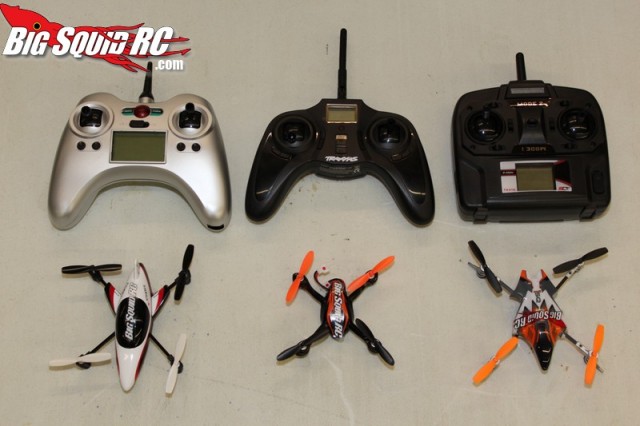 Features are always an important factor to consider before buying a new quadcopter. Many a buying decision has been formed over just one little extra feature. How did our field stack up?
Just like in golf, the lower the score, the better.
| Place | Quad Name |
| --- | --- |
| 1 | Traxxas QR-1 |
| 2 | Ares QX 75 |
| 3 | Heli-Max 1SQ |

In first place is the feature filled Traxxas. What puts it on top is 6 axis control, the ability to flip, visible LED's, a dual battery charger and 2 batteries.

Second place goes to the Ares. It lacks the 6 axis control, LED's, and second battery of the Traxxas. It does have a sweet auto-flip button that makes you look awesome in front of others.

In third place is the Heli-Max. The Heli-Max isn't set up to auto flip, has only 3 axis control, doesn't have LED's, and it comes with only a single charger and one battery.

It's time for the Final Results!! Or you can head back to the beginning shootout page.