Quadcopter Shootout – Looks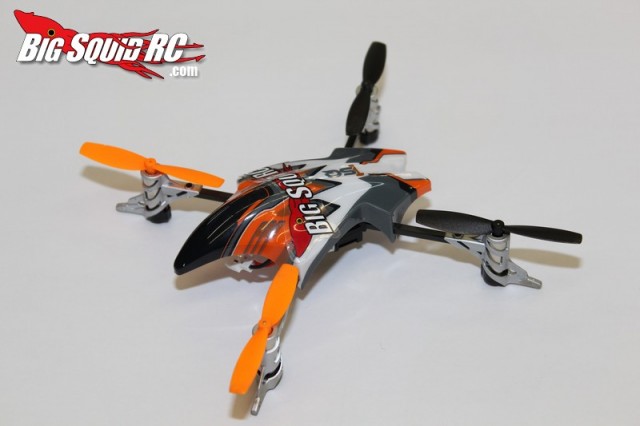 Lets face it, looks are an important consideration to many consumers, it's hard to lay down your hard earned cash on something you can't stand looking at.
To judge this category we simply had each of our guys write down how they ranked the quads on pure looks. We made a point of not letting the reviewers "trade notes", we wanted to get as honest of an opinion as possible. Here's how each reviewer ranked the looks-
Cubby-
1. Heli-Max 1SQ
2. Ares Ethos QX 75
3. Traxxas QR-1
Brian
1. Ares Ethos QX 75
2. Heli-Max 1SQ
3. Traxxas QR-1
Tim
1. Heli-Max 1SQ
2. Traxxas QR-1
3. Ares Ethos QX 75
When combining the results our final standing are-
Just like in golf, the lower the score, the better.
| Points | Quad Name | Overall Points |
| --- | --- | --- |
| 1 | Heli-Max 1SQ | 4 |
| 2 | Ares QX 75 | 6 |
| 3 | Traxxas QR-1 | 8 |
The winner of our Looks category is the Heli-Max 1SQ. The 1SQ sported a high tech look and was ranked first by two of our reviewers and second by the other. The Ares, which had a bit more of a realistic look, finished second. While none of reviewers thought the Traxxas was "ugly", it was quite bland, thus relegating it to the back of the pack.
Head over to Price or head back to the beginning shootout page.