Quick Intro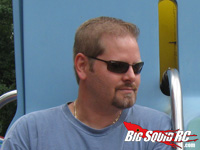 Hi there. I figured that I'd take a minute and introduce myself. My name is Carey. I'm 35 years old and I live in the small town of Moundsville in northern West Virginia. I've been a basher for as long as I can remember but now my primary focus is rock crawling. I do, however, still try to get to the track a couple times a month to run my Slash and occasionally a friend and I beat on his Baja 5b on my property. I still dabble in off-road nitros, too, but it seems like far too often anymore, the electrics see most of the action.
My addiction started when I was 10 or 12 years old. Whether I was bashing on my Tamiya Super Sabre  or Monster Beetle, or racing friends w/ my Turbo Ultima (all of which I still have), I burned through many many many packs. After taking a break through my late teen years and early twenties, I got back into RC's hard, jumping from one nitro to the next. Among the monster trucks, ST's, and 1/8 scale buggies, I wound up with a collection that includes an OFNA Dominator, an HPI Savage Ltd, and a Losi XXX-NT along with enough parts to build complete rollers of each.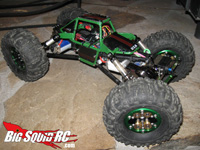 After getting into 1:1 rock crawling and trail riding with my Jeep, I picked up an Axial AX10, and then discovered the RC Rock Crawling competition scene, and this has been my primary hobby focus since. I'm an officer in our club, Western Pennsylvania Crawlers (W.Pa.C.), and actively compete in the 2.2 and Super classes, plus I'm in the process of building a 1.9 class competition rig. My 2.2 class crawler is really my pride and joy. It is a custom tube chassis for a pair of RC4wd Bully2 axles, a pair of Tekin FXR esc's, and a couple Tekin handwound 35t motors.
I've also just recently gotten back into electric offroad when I picked up a Traxxas Slash. I have fun with it, but I mainly just attend open track nights. I'm more in it for fun than hard core racing.
Feel free to drop me a line in the Forums. I look forward to getting to know you.
Carey