Races Edge PRIME 30amp Switching DC Power Supply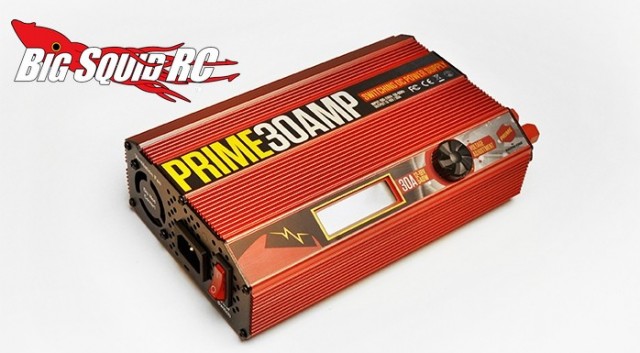 Is your tailgate covered with a small army of battery chargers on the weekend? Do you like to charge your battery packs at high rates? If you answered "yes" to one or both, Racers Edge has announced their new PRIME 30 amp switching power supply. With 540 watts of power it can help you handle all your charging duties.
Some of the features and specifications for the Racers Edge PRIME 30 include-
* Dual output ports
* Two USB charging ports
* Backlit LCD screen
* 12-18V DC Output
* 30 amp output current
* Comes with cooling fan
* Size: 218 x 139 x 59.5
Click Here for more Racers Edge news on BigSquidRC.