Radient Primal Charger Review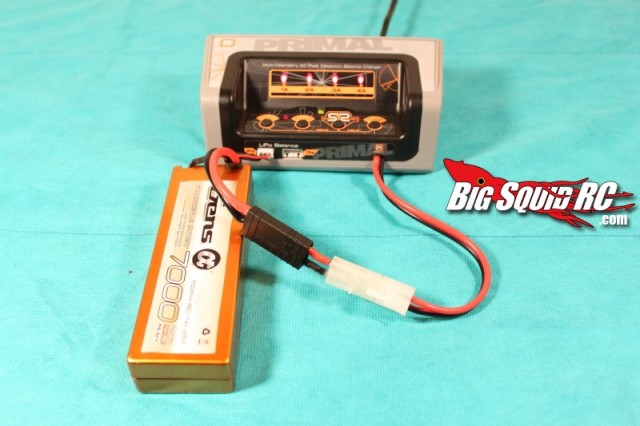 THE Radient Primal Charger Review
Have you just bought a RTR that comes with a ridiculously slow wall charger? Want to measure charge times in minutes instead of with a sun dial? Rejoice, as Radient RC has a nifty upgrade charger called the Primal. Today we'll be taking a look at Radients affordable new Primal charger. How well does it work? Let's take it for a spin and see…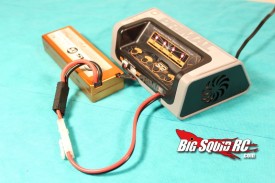 From: Radient RC
Direct Link: Primal Surface Charger
Review By: Cubby
Pics By: Cubby
Street Price: $40
Specs-
Heat Sensor: No
Connector: Tamiya, Mini/Micro plug
Weight: 350 grams
Max Charge Rate: 4 amps on 2S Lipo, 3 amps on 3S
Max Cell Count: 3S Lipo, 8 Cell Ni-Mh
Cell Chemistries Supported: LiPo, NiMH, NiCd
Model Memory: No
Discharge Mode: No
Balance Charger: Yes
Balance Plug: JST-XH (2 and 3S)
AC/DC: AC Only
Warranty: 90 Days Limited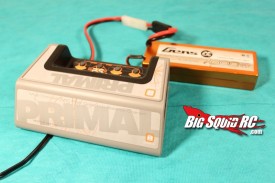 Primary Competition: Duratrax Onyx Series, Dynamite RC, multiple others
What's In The Box: Radient Primal battery charger, instruction booklet, Tamiya to mini/micro plug adapter
Build Quality: The Primal case is constructed entirely out of plastic and build quality looked fine.
Test Drivers: Cubby, Brian, Iron Mike, Hawaiian Chris
Set-up Notes: We ran it box stock, charging a variety of Ni-mh's. For Lipo we tested the Primal on a Gens ACE 2S 7000.
Ease of Use: Exceptionally easy. I did not have to refer to the manual to use the Primal, although you should give it a read for safety's sake. The controls on the Primal are smartly laid out and labeled very well. The Primal looks simple to use and it is.
Power: The maximum charge rate for a 2S Lipo pack is 4 amps (34 watts), and 3 amps on a 3S pack (38 watts). This isn't a super powerful charger, but it is a lot more powerful than the wall chargers that come in most RTR's. We saw charge times of around 2 hours on the 7000 mah 2S Lipo pack we tested the Primal with, you should expect charge times of just over an hour on a 2S 7.4v 4000 mah Lipo.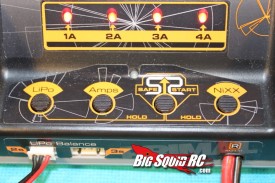 Broken Parts/Issues: None, everything worked perfectly. We never experienced any overheating or any other issues with the Primal.
Misc Notes:
The Radient chargers look like they can be stacked, and they can, but they don't "lock" into each other.
You can wind up the AC power cord on the bottom of the Primal charger for storage, but the entire cord and wall connector won't fit in the space provided.
As a safety feature the Primal will ONLY charge a Lipo that is being balance charged. This is a good thing for safety but can present a problem if the balance plug on the Lipo you are attempting to charge isn't the same type as the balance port on the Primal. To reiterate, if the Lipo packs you own do not have JST-XH balance plugs you'll have to use an adapter board to charge them on the Primal.
The stock connector is a Tamiya, which is a poor connector, but its probably the smartest choice considering the types of packs most people will be charging with the Primal. I immediately wanted to cut off the stock Tamiya, but resisted and soldered up an adapter instead.
The Primal is exceptionally small, a very easy fit into any pit box. I like small chargers that don't waste a bunch of space in my pit box. Kudos to Radient.
The Radient lines of chargers are available only from your local HobbyTown USA's.
---
As with all of our stuff, if you see us at a bash, stop by and check out the vehicles we have with us. We may let you take a test drive, and at the very least get you some stickers!
SUMMARY
Time To Bash – 9.5/10 -Virtually no set-up time, just plug it into the wall, plug in a battery and go! It took me less than 5 minutes to go from taking the Primal out of the box to charging its first battery.
Car Show Rating – 7.0/10 – The Primal looked clean but not flashy.
Bash-A-Bility – 10/10 -Nothing broke, it worked like a champ.

Fun Factor – 7.0/10 – This is a no frills charger, it gets the job done in a bare bones way.
Power- 7.0/10 -4 amps on a 2S Lipo pack is a LOT more powerful than an RTR wall charger, but not in the same league as more elite chargers.
Value- 8.0/10 – Let's say the average wall charger takes 8 hours to charge your battery pack. Now lets say the Primal will do the same job in just over an hour. The time savings of the Primal is easily worth every penny of its $40 price point!
Big Squid Rating – 8.1/10 – Tentacles.. The Radient Primal is an exceptionally easy to use battery charger that got the job done for us time after time. If you are tired of waiting (wasting?) 4 hours (or more!) for your battery packs to charge, pop the $40 on the Primal, it's well worth it.