RadShapeRC Box Trailer Kit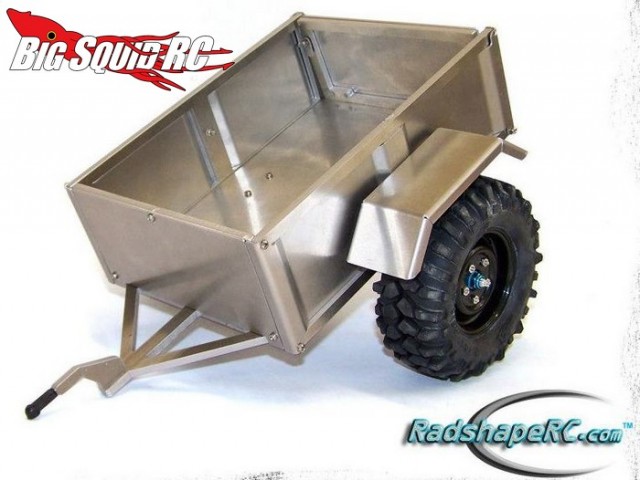 Looking to add more scale realism to your truck? Why not put a trailer behind it?
RadShapeRC might just have what you are looking for. The RadShapeRC Box Trailer is an actual kit that you have to put together. It comes with laser cut panels that mount to a precision machined aluminuim chassis. Dual mounted axles are used for greater strength and shielded bearings keep things rolling smoothly. The kit doesn't come with wheels but is perfect for bolting up the 1.9's of your choice. The part number is #RRCCT03 while the street price is £99 (about $150 US). RadShapeRC doesn't have a distributor here in the US (yet), but you can get more information on their Official Website.
Looking for more scale rc news? Check out THIS LINK.