Raging Rotors: Defying Gravity, or Lessons I Learned Flying in the Wind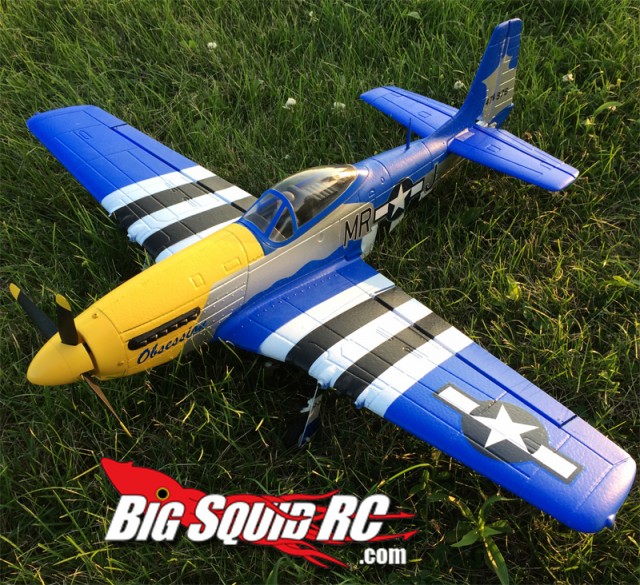 Last week I made a giant step forward: I got myself an RC airplane. Thanks to Ares, their newer P-51 Mustang balances size and power for a nice package for an intermediate flyer. The big question remains: Am I an intermediate pilot? Find out and a few points I learned after the jump…
I might be a competent pilot. I only say might because I made a couple mistakes. Long story short, I had a minor crash with no damage and said, 'Heck, let's do that again!'  Big Mistake
After losing control and my pseudo-instructor trying to save it, my P-51 hit pavement a few blocks away in a townhome subdivision. It did get recovered, but not without losing a few parts and earning a few scars along her fuselage, shown below.
This experience still was a joy to me. I got to fly a plane for more than 30 seconds and it was a blast. The plane was smooth and has a great power band. More importantly, here are some lessons I learned or things I need to try and think about (and it applies to everyone):
Never take advice from an experienced pilot regarding how 'easy' a plane flies. They're wrong. I don't mean that you should ignore the advice of experts, but that cannot tell you what you can/cannot pilot. They may have experience, but they are not you. You will find a plane that suits you, and it will be a trial and error process. In my case, definitely error.
Don't underestimate the wind. It's brushless, sure, but that doesn't mean it will cut through 10mph wind at the flick of the gimble. I took the P-51 out in 9-10mph winds, and I really regret it. It was likely the excitement of the plane being built, but I paid the ultimate price
Foam Glue FTW I have never experienced a great foam glue until now. Beacon Adhesives has this stuff called Foam-Tac that really makes a plane as strong as brand new when dry, perhaps even stronger. You can check it out on Beacon's website Right Here, or pick it up at your local hobby shop.
She will fly again, for sure, but I am going to get another plane that might better suit my needs. A colleague suggested the Parkzone Sport Cub with AS3X stabilization, and I may take his suggestion.
I hope to post the Horizon Hobby 200QX review soon.