Raging Rotors: NoFlyZone.org, Helpful or Wishful Thinking?
The fallout from the 'fall out' on the White House lawn from a week ago is still ringing true in the ears of many, and now there is a new level of protection for the masses afraid of the loss of privacy or danger of commercial, personal, or recreational drones. There is a new website in town called NoFlyZone.org, designed as a registration site so individuals can mark their property as a No Fly Zone for drone systems.
No offense, but this is more or less a placebo to try and calm the more irate (which would sadly mean, less informed) of the population from taking to the web more than they already are posting on Facebook how 'dangerous' drones are. For starters, QUADCOPTERS ARE NOT DRONES. They do not fire weapons, they do not hunt Al-Qaeda in Iraq, and they certainly don't cost millions of dollars and have military logos anywhere near them.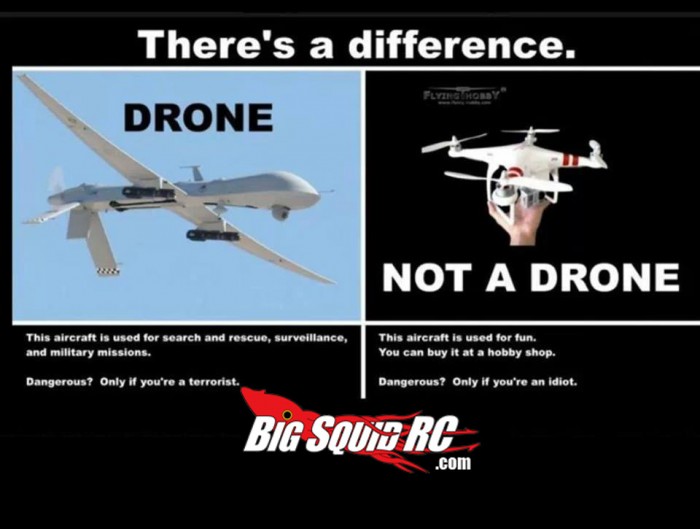 Secondly, the No Fly Zone restriction is limited. For any consumer quadcopter with GPS, the No Fly Zone would be effective, as the airspace it is restricted to would be under the area the individual registered for. For any pilot or company with FAA clearance for more than recreational flying, the No Fly Zone registration does not apply. As a citizen, we only have jurisdiction of the airspace above our property up to an elevation of 400ft above ground. After that, it is an FAA matter, and they can do whatever they want.
In terms of accuracy, GPS systems on many quadcopters are inconsistent at best. Case in point: 'Fly aways.' When GPS fails, Return to Home fails, and when that fails, motor RPM drops on the quad for an emergency landing, and at that point nature and the unknown status of wind in higher elevations carry off a quadcopter. Electromagnetic radiation from solar flares also come into play with the accuracy of GPS systems. In order to effectively keep your property 'drone free', one must get the whole neighborhood registered for No Fly Zones in order to properly keep all GPS quadcopters out of your yard and your business.
Most importantly, the GPS technology of quadcopters is not quite yet built for this kind of registration system. In the spirit of cooperation, word has made it to me that Horizon Hobby will do everything they can to help in the endeavors of NoFlyZone.org. No word on if DJI is going to support this program, and currently they are the only company utilizing any type of No Fly Zone software with their Phantom line of quadcopters. The major issue would be keeping the database up to date on the software side: how often would one need to update the Phantom control app so all parties stay happy with the current state of property flight restrictions? Once a week? A month? A quarter? This kind of database maintenance takes manpower, time, and money. It may be a great idea, but when only ONE company can even implement it, is it really effective?
The below video from NoFlyZone.org puts it best, for the few people watching it: This program guarantees nothing, and this may not solve any issues with privacy you're currently having.
OK, I swear no more ranting this week.
In other news, I have a little more to post this week, and more projects to work on AND finish. For those of you who are of the Instagram social circles, I post a lot of BSRC stuff I work on there besides other stuff, so if you want check it out Here.
Until next time, Stay Shiny and Keep Flyin'!