Raging Rotors: Scotty, I need more power!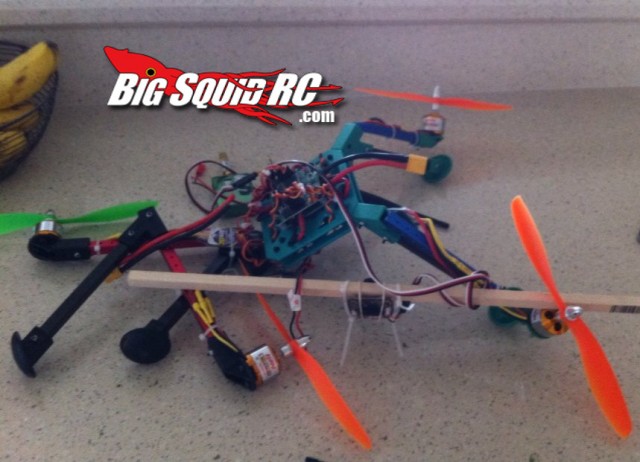 Granted, having a little extra dilithium in the warp drive is never a bad thing, but knowing how much power is left in your LiPo is more important for pilots (and most for multirotor pilots) just because RC Cars don't fall from the sky when the batteries die!
Above this you see quite the quadcopter wreck. My LHS/Employer has an intern with the gift of programming multirotor aircraft. He got so excited when he finished perfecting this one that he ran outside to fly it. A few minutes later, the lack battery power in his 3S LiPo cut the motors out and down it fell.
Only YOU can prevent accidents like this one and others that have unfortunately graced the attention of the media. Here are a few things you can do/purchase to keep your aircraft in the sky.
Lipo Checker: Always check the status of your flight batteries by having a LiPo checker on hand. Available at your local hobby shops for around $20, this is a must have for your tool box!
Time your flights: In order to best determine when it is time to land, do some flying and regularly check your voltage levels with a LiPo checker. After a few flights, you can set a timer on your radio to help you out.
Low Voltage Monitor: This isn't the most effective, especially for long distance flight, but this devices plugs into your LiPo balance plug and starts to emit tones when the voltage gets close to the cut off. It is a lot easier than landing every minute or so to use a LiPo checker though.
If you have any other great ideas in preventing 'SkyFall' (Cue Adele music), feel free to add them in the Comments!
Until next time, Stay Shiny and Keep Flyin'!