Raging Rotors: The Battle for Shelf Space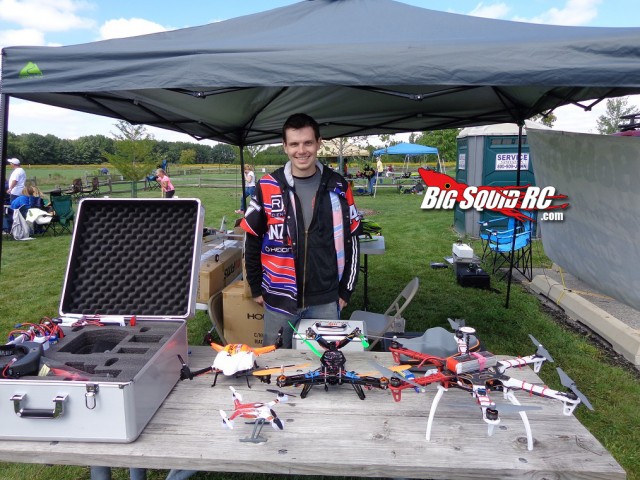 In this installment of Raging Rotors, I cannot help but take a look at the dilemma starting to plague hobby shop owners nationwide, including mine: market saturation.
The multirotor market has exploded, providing customers numerous options for aircraft at every size level. The other side of that explosion is that many shops have to pick and choose what goes on to their shelves to maximize space, profit, and provide the best experience to their customers due to the overwhelming amount of options for them to choose from.
Let's get specific, starting with the nano-micro class of quadcopters. The hobby world started with just one: Estes ProtoX. There now also is the Ares Ethos PQ, the new HobbyZone Faze, and other 'clones' that can be ordered all over the internet.
In 350-450 size quadcopters, there's the DJI Phantom, Blade 350QX, Walkera has announced one, Align has stepped into the ring, as well as Thunder Tiger, just to name the BIG names throwing their hats into the ring. That doesn't include any of the dozens of kit frames available in that size class! Retailing minimally at $500 retail and (so far) reaching as high as $1400, it would be hard for any shop to carry ALL of those quadcopters, much less the back stock of batteries, props, and other consumable parts that each aircraft may require.
So how do hobby shops choose? In many cases, they will carry brands with good engineering pedigree (i.e. "I've had a great experience working with -insert company- products, so I will stick with them"), price per unit, margin of profit, besides listening to what customers have to say or what they are asking for.
The point I'd like to make in this is to trust your local hobby shop. They have the inventory they have because they are looking to give you the best bang for your buck while also providing a means of keeping the hobby world alive and kicking. I can say that there are around a dozen of just multirotors I have flown or owned just to make sure that they are the best the market has to offer at prices that won't leave you feeling emptier than your wallet. Don't see the item you were looking for? Do not hesitate to ask about it, as your LHS will likely be able to get what you are looking for or at least be able to talk to you about it better than a webpage can.
In other news, I'm stoked to be a part of iHobby this year. I will be popping in and out of the BigSquidRC booth as well as selling products at multiple vendor booths. If you run into me feel free to wave, high five, or say hello!
Until next time, Stay Shiny and Keep Flyin'!