Raging Rotors: The Road to Pilot is Paved in Broken Blades and Landing Skids, Part 1: Communication is Key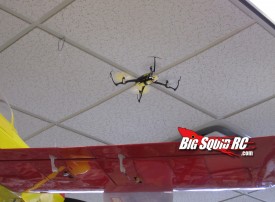 As I enjoy this heat wave in the Midwest (50 degrees, anyone?), I realized something. Never in my short time writing Raging Rotors have I discussed really what kind of 'path' one can take to become a competent RC Pilot. Well, better late than never! Over the next couple of articles, we will discuss steps to take to improve your skills and your tech to increase your pilot 'street cred'. For you experienced RC Pilots, feel free to comment if you have any suggestions. RC is first and foremost a learning experience, so share your knowledge!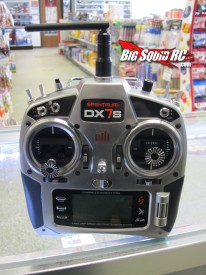 I'm a big fan of dedication. Many of you are likely looking into RC helicopters after putzing around with something already, whether a basic coaxial helicopter or one of the almost dozen basic quadcopters that have found their way to market in the last 18 months. If you are dead serious about getting into flying RC helicopters and multirotors, I would start by investing in a computerized radio. A computerized radio is more than your regular transmitter with trim buttons and gimbals, but one that not only (usually) has multiple model memory and a means of finite manipulation of specific flight channels (throttle, aileron, etc). For you Blade and E-Flite fans I'm talking minimally a Spektrum DX6 and JR Radios or for the Heli-max and Flyzone fans there are Futaba and Tactic radio systems. I flew my Blade Nano CPx on the stock non-computerized radio and also on a few different computerized radios, and there is a world of difference between the two. The primary difference is in the response to input: a computerized radio input provides almost instantaneous response in the aircraft. I was actually selling this concept to a coworker who flies one of the quads I own in an RTF format, and I had him fly mine on my Spektrum DX7s. Granted a baseline Spektrum DX6i is $140 and a Tactic TTX650 is $150, but I would not recommend this without the investment being worth it.
Next time on Raging Rotors: …Actually, I'm just going to spoil the title and leave the rest up to your imagination. Part 2 is 'Pucker up, Buttercup!'
As always, feel free to leave comments about your experiences or ask me anything via kevin (at) bigsquidrc.com, but until next week, Stay Shiny and Keep Flyin'!