R/C Around the Web – Awww Yea Edition!
Photo of the Week: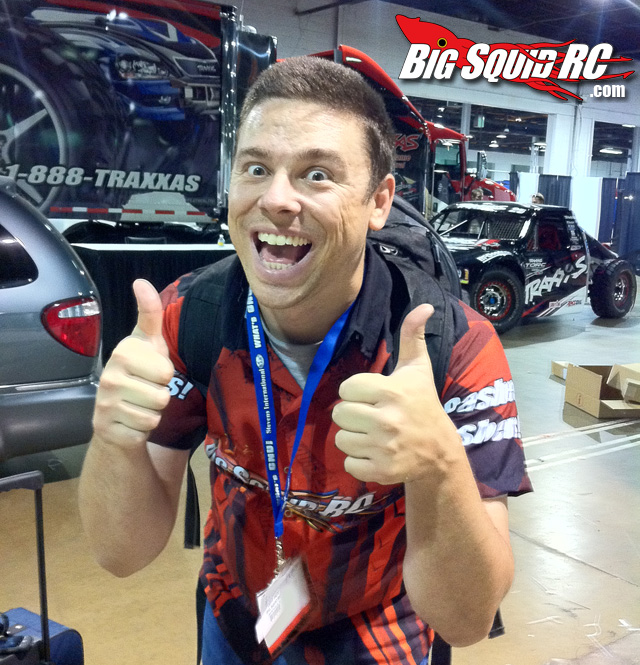 'Jeff Hoy Does His MicroMan' by Brian
After packing up at iHobby, I decided Jeff had spent way too much time behind the camera, and it was time for him to give us his best Wesley 'MicroMan' Dennis shot!
Blog: "Axial's Blog" – Axial's Web Blog – Always filled with some good pictures and stories! If you haven't checked it out, you should give it a read.
Build Log: Autonomous, Wirelessly Controlled Hovercraft – Build it for RC or to drive on it's own!
Cool link: Worlds Smallest RC Car – Ok, seriously? I want one! Actually, like a dozen so we can race on tracks I draw on our iPad!
Shameless Self Promotion: 2.4 Ghz Transmitter Shootout Looking for a new transmitter? Check it out!
Video of the Week:

This one is a classic, but they just posted it 'officially' to Youtube, from my buds at Top Gear. One of the best car shows on TV.