R/C Around the Web – I should just make it a Sunday column… edition.
Photo of the Week: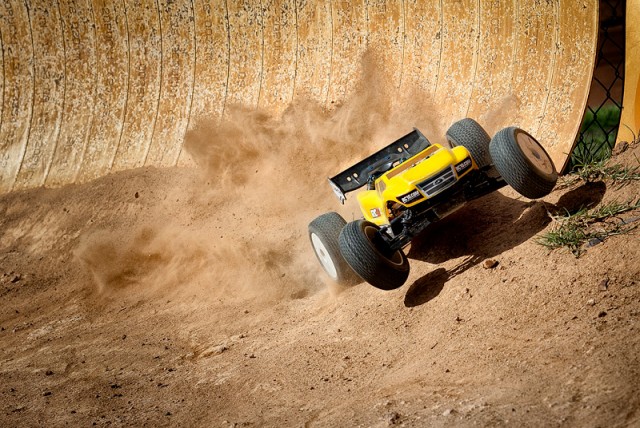 by Paul Jarvis, he sent it via email, get yours to us the same way.
You know, I think I need to set up a reminder of some sort, so I stop forgetting to post this on Saturday.  Of course, knowing me, I'd just ignore it like I do all the other reminders I've set up.  I'm not very good at remembering… stuff… what was I writing about?  But for the record, it's my brother's fault.  He totally snookered me into hitting the trails with his RZR yesterday.  It was a good time until the temperature dropped 20 degrees in about 30 minutes and it started snowing on us.  In other news, I broke out the ol' SV27 for some laps around the lake at the park earlier this week. The first boat outing of the year is always nice.
Build Log: R/C Wall-E – It's still in the somewhat early stages, but the craftsmanship is excellent. Gotta keep an eye on this one.
Contest: Traxxas is having a weekly photo contest via their FaceBook page. Post a pic of your Traxxas vehicle on their wall and you might win something.
Know Your History: What was the first Ready-To-Run vehicle?
Video of the Week: