RC Around the Web – It's not Saturday, is it? Holy crap it is Saturday! edition…
As the title suggests, Saturday just kinda snuck up.  So rather than actually do my job and try to rush out a crappy cartoon, here's an 80s pop/rock collage!  If there was one thing that defined the 80s, it was pop/rock and the hair that went with it.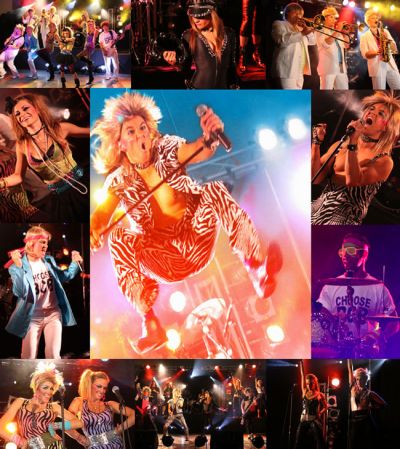 It seems like it was a pretty slow week all around the interwebs anyway.  Not much out there of interest, so this week's ATW is just two videos.  I couldn't even find a good picture.
Photo of the Week:  Can you believe there wasn't one photo that I liked this week?  Just a couple tips, put your car in it's natural habitat before you take photos of it – the dining room table, the living room floor, and the shelf in the garage do not make for very good photo backdrops.  Also try to make the lighting somewhat decent, diffuse the flash with some printer paper or bounce it using a note card.  Doing that will give it much more uniform lighting without any bright glares on the body or harsh shadows.  If you're outside, use the flash to fill in any dark shadows.
Video of the Week: E-Revo at 300 and 600 FPS – This is how you do slow-mo.  Slowing stuff down in Windows Movie Maker is not the same thing.
More Video: Crazy RC Helicopter Accident – Just another reminder that all these toys – helis, cars, boats, airplanes – can be dangerous.  Keep them a safe distance from spectators, don't intentionally fly or drive at a person, just be smart about your activities.