RC Around the Web – Turbo Turtle edition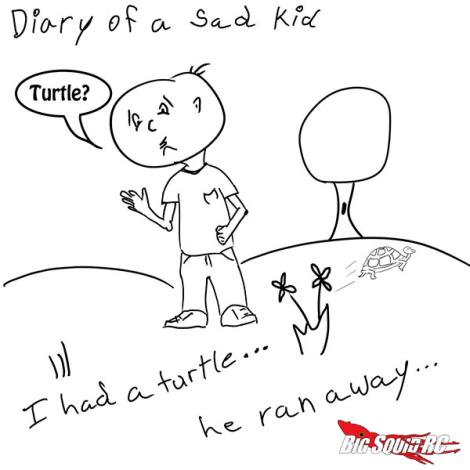 Article: MyRCBox.com Review of the Axial SCX10TR – Conclusion: he liked it.
Event: HPI Racing Drift@Forumla-D – About two weeks from now go check out r/c drifting action at the Formula-D season opener in Long Beach, CA. The r/c action commences on April 10th.
Shopping around: $40 Wild Dagger – Goodwill score – Proof that some of the best finds can be where you least expect them, especially for fans of vintage r/c stuff.
More Shopping around: Get into short course for really cheap – A good find by Brian for those that haven't yet gotten a short course truck yet. The Losi Strike SCT just had a price drop to $150 for the RTR version and $115 for the Bind and Drive.
Photo of the Week: Tony Stewart drives a Slash
Video of the Week: DSpecRC drift competition – Some New Zealand style drifting action at the DspecRC drift track.