RC Around the Web – Wicked Awesome Pompadour edition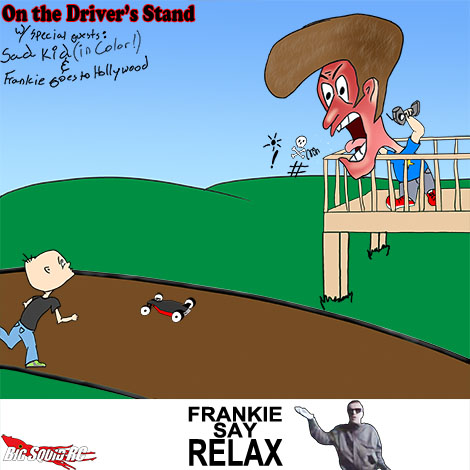 Article: Review of the Duratrax Vendetta SC at RC Universe and our Team Associated SC18 review. Compare and contrast. In my opinion I would give the SC18 the nod just based on price alone. The 'Detta SC is $40 more and doesn't come with a battery or charger. On the other hand it is more adjustable and probably more well suited for real competitive racing.
Build Log: Track build – A guy seeks guidance and offers up some pics of his work. Others share their homebuilt tracks as well.
Photo of the Week: Trucks hittin the trail.
Another Photo: French racing action.
Video of the Week: Traxxas Stampede hydroplane – Using paddle tires and insane power to make a car drive on water. From our forum, get involved.
More Video: R/C Car Action magazine is celebrating 25 years. Congratulations to ya! There's no doubt you've had a huge influence on the hobby and industry. And your first Monster & Racing Trucks special issue was my first exposure to hobby grade r/c about 20 years ago. The homebuilt Primadonna Clod from the August '91 issue is still a project and article that sticks out in my mind. Here's to another 25 RCCA, but watch out cause we're gunnin for ya! :-p
For a trip down memory lane, go check out RCCA's issue archive and see how many of the covers you remember.