RC Bearing Tips for Bashers!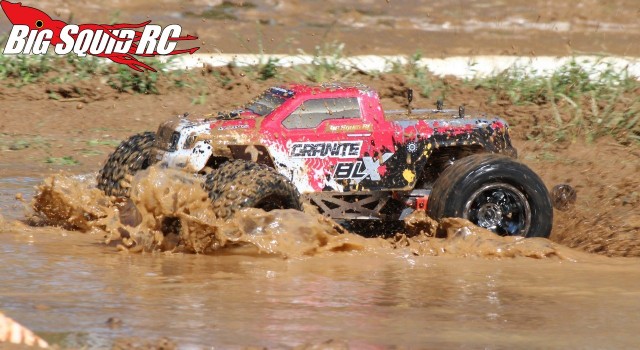 Bashers just might be harder on bearings than anyone else on the planet. We run them through water, mud, sand, and dust, then subject them to the high RPMs of our power systems, pretty much a worst case scenario for the life of a bearing. Recently I got with Thomas Boothe over at Boca Bearings to see if he had any bearing tips for us bashers. This is what Thomas had to say-
"The most important thing to realize is that just like tire compound and spring stiffness, different bearings should be used in different environments. The first and simplest thing to understand this is that metal shielded bearings are for on road use (clean environments) and rubber sealed bearings are for off road (dirty environments). Boca offers many different options in both varieties.

For bashers running in mud or off road conditions a great option is our Econo rubber sealed bearings with contact seals. Contact seals will touch the inside and outside race and will keep dirt out and lube in, making these bearings maintenance free

For on road we first recommend our Econo metal shielded bearings with a light oil for lubrication.

For bashers looking for an upgraded off-road experience, our Green Seal and Yellow Seal bearings are great places to start. Green seal bearings would be the first step, being a tried and proven bearing with slightly less drag than the Econo version, they retain the maintenance free aspect. The next option would be the Yellow Seal Ceramic Hybrids, again these are for off-road use, maintenance free, and slicker and faster than both the Econo and Green Sealed versions.

The upgrade option for on-road use would be the Ultra Seals, which are a non-contact labyrinth type Teflon seal, also maintenance free. The ultra seal is also available in the ceramic hybrid version for the next upgrade.

If you are looking for the highest level of performance, Boca offers a high performance Orange Seal Kits that will give you the ultimate competitive advantage. These are non-contact Ceramic Hybrids and are virtually friction less. These are used by our ultra competitive guys looking to save every 10th of a second off there lap time.The orange seal bearings are available for on-road with oil lube and off-road with grease lube, both maintenance free.

No matter which route you choose you will always have the piece of mind knowing Boca stands behind everything 100%! Not only that, all of our bearings will out last stock manufacturer ones."
So there you have it from Thomas the bearing expert, use good quality shielded bearings to keep your off-roader running smoothly. Feel free to hit up the Boca Bearing Website for more information on all the different bearings they produce.
Click Here for more Bashing Tips right here on BigSquidRC.