RC Car Magazine Closes Up Shop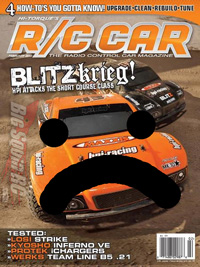 It is with great sadness that we make this announcement. According to the RC Car Magazine Blog, they have closed their doors. Their last issue will be the February 2011 Issue.
As you know we give the magazines a hard time around here, especially Cubby. But it makes us sad to see the end of RC Car. Besides having some GREAT people writing for them, their magazine was probably one of the best written of the bunch. They didn't pull punches, they said the things they wanted to say, and it wasn't all fluff and ads. Over the last year their magazine had made a huge improvement, and we were pretty sure their magazine wasn't going to be the one pulling the plug this year.
Goodbye guys! It was fun hanging out with you at iHobby, and I'm sure we will be seeing you all soon! Stay in touch!