RC Custom LAB WORKZ Hydro Dipping for RC Bodies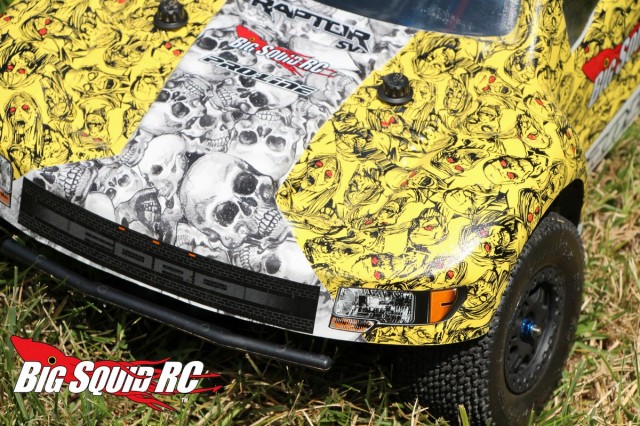 One of our "go to" trucks around the office is our Pro-Line Pro-2 SCT. It's decked out from head to toe in Pro-Line gear, but we held off putting a body on it until we could find something extra cool. Finally, we chose the Pro-Line Flo-Tek Ford Raptor to be a great body for bashing, then we contacted RC Custom Lab Workz to put a sic design on it. The RC Custom Lab Workz crew are all about a process called hydro dipping, a process that can put cool graphics on rc bodies, transmitter cases, and lots of other rc related items.
The RC Custom Lab Workz crew put a gnarly zombie/skull design on the Ford Raptor body and now our Pro-Line Pro-2 is ready to show up in style to any bash event. There are a ton of different designs to chose from, and it costs around $45 to have your body hydro dipped. To get more information on getting your body hydro dipped, just hit THIS LINK for the official RC Custom Lab Workz Facebook page.
Looking for more information on bodies? Check out THIS LINK right here on BigSquidRC.