RC-DMV Yeti Xing Sign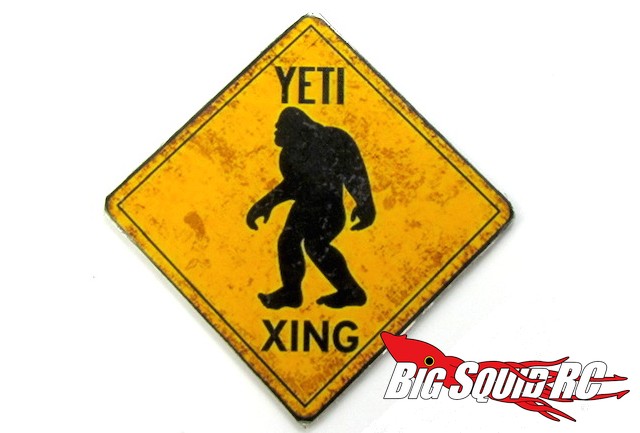 The incredible Axial Yeti just might be the most anticipated vehicle of the last half decade and that has not gone unnoticed by the aftermarket. Since its announcement there has been a steady stream of aftermarket parts released for the Yeti, even though it was not yet available to the public.
The Yeti is now hitting consumer hands and even more aftermarket gear is being announced. For all you proud new Yeti owners, the crew over at RC-DMV have released a scaled down road sign. Their Yeti Xing sign will make a great addition to your scale garage, or some cool trail markers when you and your buddies head out to break in your new rigs. Made from aluminum, the Yeti Xing sign is waterproof and is 38 x 38mm in size.
The part number is #RCDMV001, it is street priced at $6, and you can visit the official RC-DMV Facebook page Right Here. To get one on order, hit up This Link over on TheToyz website.
Get More Axial news on BigSquidRC.