RC Drag Racing at Lynwood with Leisure Hours!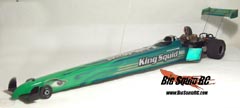 Just a reminder, that Saturday, July 19th, there will be some RC Drag Racying Action at the Lynwood Drag Way.
The Event is going to be a Leisure Hours Hobbies special! It's great to see Leisure Hours starting to get into the RC Drag Scene!
Now if I could only convince them to pave that area behind their track to put in a drag strip!
Hope to see ya there!