RC Drifting in LV Home Insurance Commercial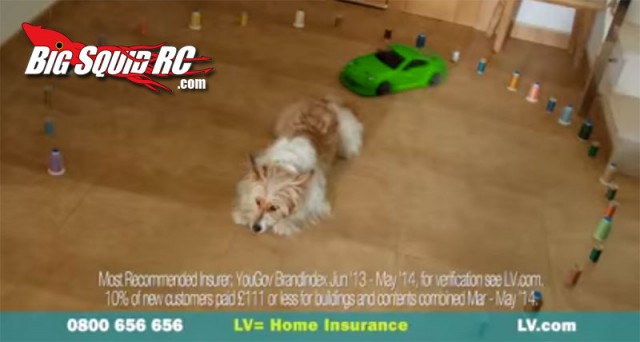 In the latest LV Home Insurance Commercial from our friends across the pond, a young boy has set up quite the RC drift track in hit house. Around furniture, the family dog, and even up onto the dinning room table. (I still can't get away with that!)
We love any time a company uses an RC vehicle in their commercials as it just helps spread the word about our wonderful hobby.
You can watch the full eposide below.
Hard to tell what vehicle is under that body, but if we had to guess, we'd probably go with a HPI Racing Sprint 2. Thanks to fan Justin for sending in the tip.
Need to see more RC On TV click the link.
ter