R/C Lexan Paint from Duratrax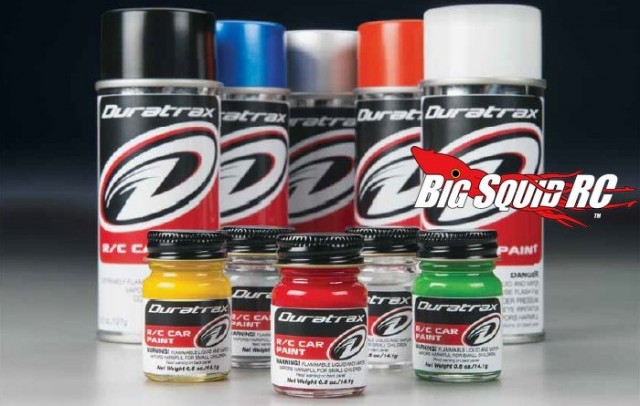 Pactra left a big hole in the paint market when it was discontinued, leaving many customers wondering where they would get their favorite colors from. Whenever there is a demand, there will be someone to fill in the supply, and now we've learned that Duratrax is coming out with a new R/C paint line-up. The Duratrax R/C Paint line will feature a wide variety of colors and be available in both rattle cans and for the airbrush crowd. No pricing or release date information has been announced yet, but we will post when we receive it.
Click Here for more Duratrax news on BigSquidRC.