RC On Top Gear UK – More RC on TV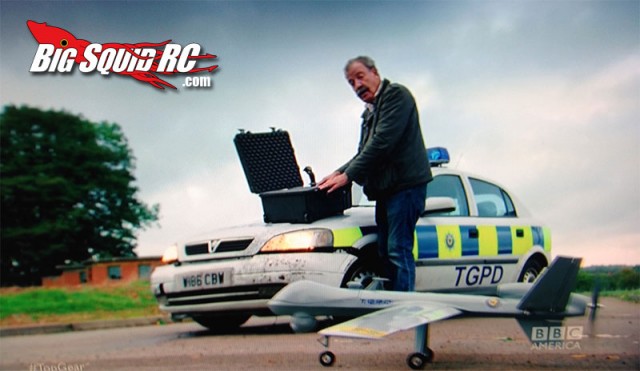 Similar to Mythbusters here in the states, we can always count on Top Gear UK (yea yea, the good one, we know) to include some sort of RC madness every few episodes. Hey their intro used to show them holding rc controllers!
This episode had Jeremy Clarkson pretending to be a police officer, and he was showing off all the new hi-tec gadgets they could use to fight crime. Though I don't believe they actually strap explosives to RC vehicles and drive them under criminals cars. I'm also pretty sure Jeremy wasn't flying that 'Drone' so easily from a briefcase on his own.
Either way though, we are always happy to see RC being shown to the general public, and hopefully someone gets off their couch and says 'heck yea, I want to do that too!'
You can watch some of the police chase parts here.
Need to see more RC On TV click the link.