R/C on TV: Kyle Busch in the Winner's Circle at Dover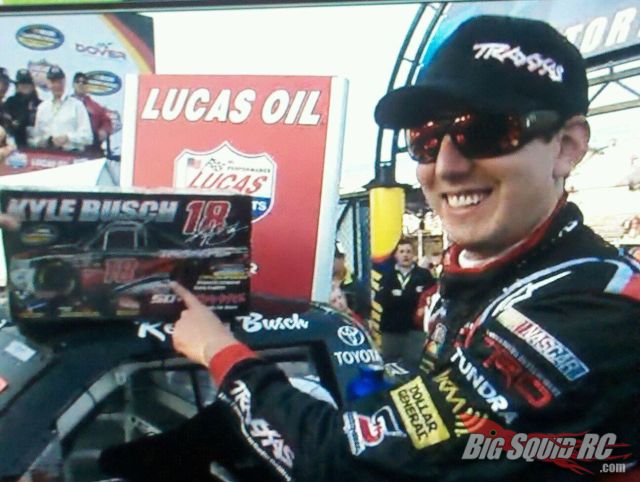 Kyle Busch won today's Camping World Truck Series race at Dover, in all the winner's circle hubbub he gave a shout out to his primary sponsor, Traxxas, and gave the NASCAR Nation a look at the new Kyle Busch themed 1/16 scale truck.  That's a TON of exposure for Traxxas and the R/C hobby in general.
Thanks to my brother, Charles, for getting the pic, and Evan for the heads up.