RC Pro Products Contest Winner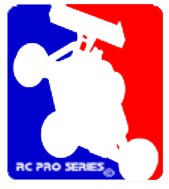 Recently we mentioned the RC Pro Products contest they had going on, about guessing their next RC product. Well they got a winner!
From RC Pro Products:
Well we have a winner!!! FINALLY! Matt "Big Puddin" Sistrunk was persistent and finally guessed a Fuel Bottle pretty much after he named everything in a pit box (26 guesses)! LOL He will receive a new bottle once they are delivered. These are 500ml soft bottles with a red anodized neck and the RC Pro Products name on the neck. This bottle can deliver maximum flow very quickly because of the softness. You won't have issues with this bottle cracking from being hard plastic! It should last for a longtime as long as you don't lose it.