RC Pro Products Contest!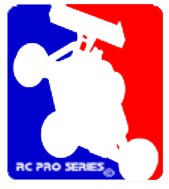 I wanted to give our readers a heads up on the new RC Pro Products contest they have going on. Here is the info:
RC Pro Products: We are starting a contest which will run until someone guesses what the new product is or until we make the announcement about the new product. The 1st person to guess the new product will be the 1st to receive the new product. So look at our current list of products and start thinking what could be next! Please reply to rcproproducts@rcprosites.com with your guesses.
I have already sent them in my guess, fingers crossed! Hey, why don't we make this more fun! If you send them a guess, and tell them you saw it on Big Squid RC, if you win, I'll send you some coveted BSRC stickers AND brag about how you totally guessed it on our front news page! Good luck, and don't forget to mention the Squid!