RC Pro Series Round 1 Event Postponed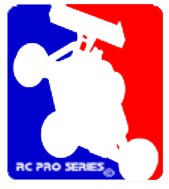 Just a heads up about the The RC Pro Series this weekend!
The Midwest round 1 event has been postponed due to flooding at the track. The club and RC Pro feel if the track could be repaired the parking would be a muddy mess. We all want everyone to come have fun and not have to deal with mud to start with.
The rescheduled date is June 19th-21st. If you are not able to make that date and have already paid your entry for this weekend please contact Colton Keifer for a refund.