RC Pro Series Under New Ownership!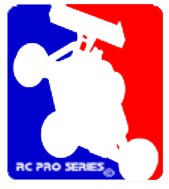 We just confirmed that the RC Pro Series has been sold! I know a few people here at Big Squid RC were huge fans of Carlton Eppes and the way he ran the series, and he will be missed. We wish him luck in whatever his next project is.
As for the RC Pro Series, it's now run David Lovett, and time will tell what his plans are for the series, we wish him luck as well!
Check out RC Pro Series website for info!