RC Racing at Traxxas TORC Event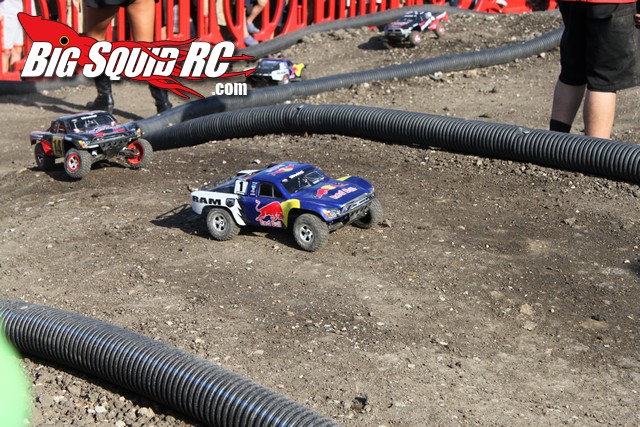 One of the festivities held during a Traxxas TORC event is their Pro Driver RC Challenge. This is where all the top drivers from the full scale event go toe to toe racing Traxxas Slash 2wd trucks. While watching the rc race it's easy to see that all the full scale drivers, guys that risk life and limb on the big track, have an absolutely great time racing their 10th scale counterparts. The racers are hammering the throttle as hard as they are pounding on the other trucks on the track. It's also easy to see that the huge crowd watching is having a great time, smiling, laughing, and really enjoying the show.
The rc track at TORC events is much different than a normal rc track, they use loamy dirt and modest sized jumps. This type of track makes the rc racing closer to being realistic than what you would find at a typical rc track. Rc really is a fun family sport and the Pro Driver Challenge is an excellent example of how fun rc racing can be.