RC Rock Crawling at the Leisure Hours Raceway Course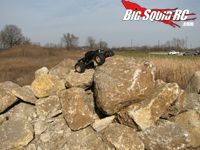 Last weekend I stopped out at the Leisure Hours Raceway track to check out a little impromptu rock crawling action and take some pictures. A bunch of guys showed up to brave the weather and just have some fun on the LH RC Rock Crawling Course. It was a good time, and there were all sorts of vehicles. Everything from the big scalers to the new Mini Losi Crawler.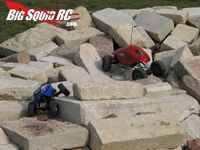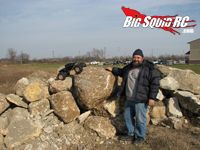 Bernie has been working on getting some bigger rocks as well, so it was time for a little king of the mountain. It was great meeting a few new people that were fans of the site, and always cool to see people with Big Squid RC stickers on their vehicles before I even hand any out. Make sure to keep your eye on the Rock Crawling Forum for any future crawler bashes. Also, make sure to check out the forum for a new RC Rock Crawling Poll! Leisure Hours is wondering if there would be an interest in setting up an indoor course for the winter. So make sure you head over to the Rock Crawling Forum and voice your opinion!