RC Vehicles Help at the Olympics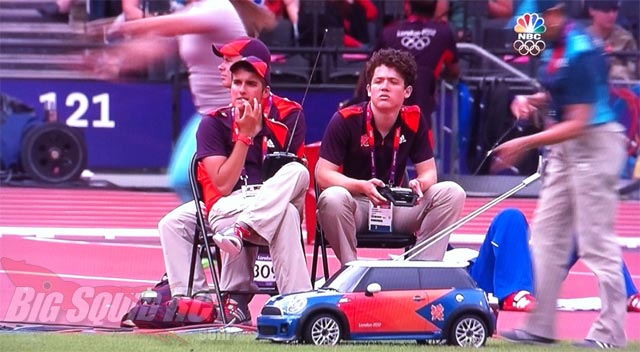 So there's this sport thing going on called the Olympics, you may of heard of it or seen it. Well, if you haven't it's on TV, and it's kinda cool. The reason we mention it is that the Olympics allowed us to add yet another post to our RC On TV section. Several people have sent this one in, thanks guys!
Basically what's happening is they have a few pretty good sized RC vehicles running around the track and field area returning things like javelins, throwing hammers, stuff like that. This saves time, and makes it a little safer while keeping people off the field when others are throwing things around. I believe there has been a BMW and a Mini Cooper involved over the last week or so.
I'd like to thank the Olympics for helping promote the RC hobby, but seriously guys, get some controllers with wheels! 😉
Want to see more RC On TV click the link.