RC Vehicles on Fry's Electronics Adventure
So I had to make a trip to our local Fry's Electronics store, AKA Geektopia, when I had a pretty big surprise. When you walk in the door, the very first thing, was two huge pallets of RC Vehicles! One pallet was a bunch of licensed monster truck vehicles, the other pallet was a bunch of on-road vehicles.
Passing those by, I walked past the $2 keyboards and $.99 cent mice to find another table of RC! This time motorcycles, and just beyond them, another table of RC! Fry's normally does have a small amount of RC but this was insane. The aisles were just filled with them. I then got to the RC aisle and I swear they had more RC then one of our local hobby shops! Sadly, the picture didn't come out, so I can't post it (dang phone camera) But they had several helicopters, and not just the mini ones, three scales of motorcycles, tanks, trucks, cars, robots, and planes! You name it, they had it covered.
None of this stuff was anything we'd call "hobby grade" but why not? Sure the prices are low.. $20 to $89, but this place carries some high end electronics. Why not carry some Duratrax or Traxxas or HPI? Why not offer a $199 vehicle in the mix somewhere, and let someone take a step up from this stuff?
It's cool to see all this RC stuff outside of a hobby shop, maybe getting a few kids into the hobby.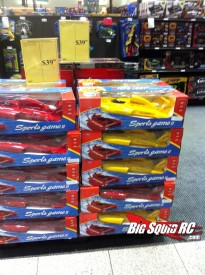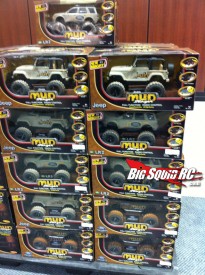 Just thought I'd share the adventure!