RC4WD 1987 TOYOTA XTRACAB HARD BODY COMPLETE SET
What is going on everybody Jeremy here and project RC4WD 1987 Toyota extra cab body set or as we are calling it, The McFlyota has begun! Technically this will be the second Marty McFly truck I have done. The first one was a lexan body from Pro-Line and it didn't turn out half bad. Now that RC4WD has released a hard body version, we can now properly do a scale version of Marty 's truck with the upmost scale details. RC4WD is killing it with the hard bodies lately, little details like the doors opening or the tailgate coming down make a massive difference in the scale world and RC4WD knows that. I really don't want to be that person; you know after a week of something being released there asking what is coming out next? But I cannot wait to see what they come out with next lol.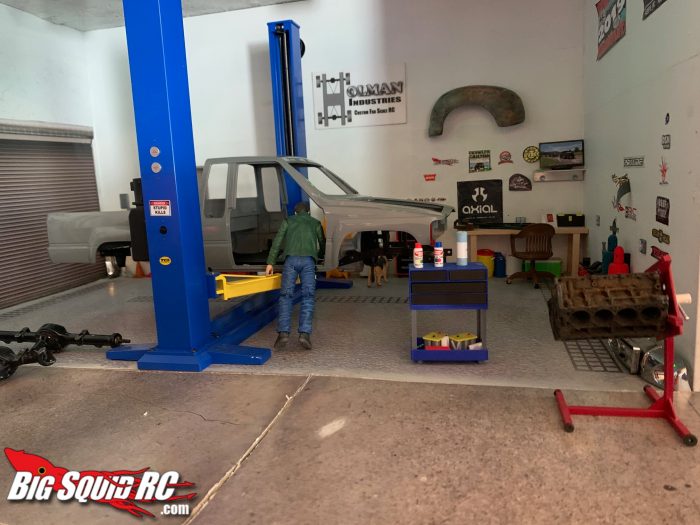 Currently the body is in the first stages of prepping for paint at our in-house fabricator Greg Holman 's Scale shop. The McFlyota will be the 2nd Team Scalin' Squids build for Greg and I. Last Time we teamed up we built Bigfoot and I could not have been happier with the result. So, you will see pictures of The McFlyota going back-and-forth from my scale shop to Greg's scale shop the next few weeks. As for the parts list, well it just keeps getting bigger and bigger so make sure to check it out!
RC4WD 1987 TOYOTA XTRACAB HARD BODY SPECS
Injection Molded ABS Plastic
Clear ABS Windows
Full Interior
Dashboard with Steering Wheel
Opening Hood and Doors
Magnets Keep Hood Closed
Opening Tailgate
LED Compatible
Wheelbase: 12.36in/314mm
Length: 20.4in / 520mm
Width: 7.48in / 190mm
Height: 5.39in / 137mm
Body Weight: 33.1oz / 940g
McFlyota Parts list:
RC4WD TCI Heavy Duty R4 Single Speed Scale Transmission
Scale Design by Mr. Commad 22re scale motor
Wheels: unknown
Tires: unknown
Rc4wd double tube bumper up front with hoop
Rc4wd roll bar
Holmes 540 5 slot motor
Hobbywing 1080 esc
Jx 46kv servo
Rc4wd lwb trailfinder platform