RC4WD aligns with Dick Cepek Tires for the good of scalers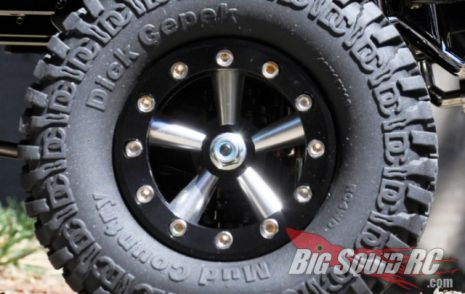 RC4WD is perhaps best known for their small scale off-road tires.  Dick Cepek Tires is perhaps best know for their full scale off-road tires.  So it only makes sense that one would hook up with the other in an effort to introduce more small scale tires that look like full scale tires.  RC4WD now has license to take Dick Cepek full scale tires and make them small scale with all the requisite trademarked and patented details that you scale builders demand.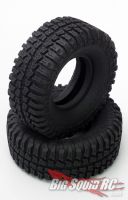 Their first tire in what is hopefully a broad arrangement is the Dick Cepek Mud Country tire.  The RC4WD version features the very detailed tread pattern, raised lettering, and the trademarked "DC" Sitebiters for extra traction in the deep stuff that the full scale version has.  It's available for 1.9″ wheels and is molded in RC4WD's Advanced X3 Soft & Sticky Compound.  It also has internal sidewall reinforcement for extra durability.
Keep an eye on the RC4WD web site for more information that is sure to be coming soon.