RC4WD Aluminum Tube Front & Rear Fenders for Axial Jeep Rubicon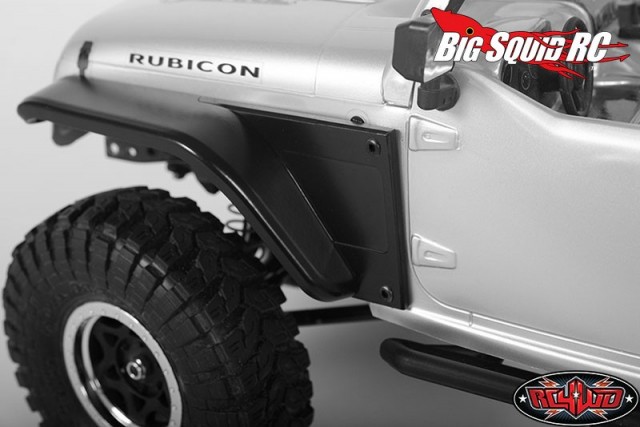 RC4WD has announced a couple of new scale accessories for the Axial Jeep Rubicon. First up is an aluminum tube front fender with body panel. These are CNC machined from aluminum and come with an anodized black finish. Each fender weighs 1.7oz and they can add a nice touch of scale realism to your Axial scale/trail rig.
RC4WD has announced aluminum rear fenders for the Rubicon as well. These are also CNC machined with a black finish and weigh in at 1.02oz each. These are easy to mount, using 5 screws per fender, and are a perfect compliment to the front fender set.
Part numbers are #Z-S1156 for the front fenders, #Z-S1140 for the rears, and both are available right now. The fronts are street priced at $39, the rears are $29, and you can get complete information Right Here on RC4WD's website.
Click Right Here to read more RC4WD news on BigSquidRC.