RC4WD Arsenal 5.25″ Mil-Concept Wheel & Tire Combo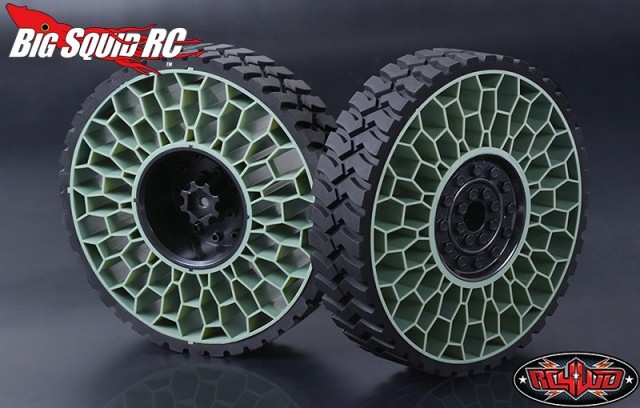 Now for something a little different, the new Arsenal 5.25″ Mil-Concept Wheel and Tire Combo from RC4WD. What are these wheels/tires for? These were designed for ultra-rough applications (like Robotics) but can be used to give your rc truck one heck of a different look. The wheels feature a flexible honeycomb for a smooth ride, while its exterior rubber tread is used to get traction.
* Fits on 12mm hex
* Injection molding wheel
* Weight- 6.38oz each
* OD- 5.32″
* Width- 1.24″
* Center Hole OD- 0.16″
These have a part number of #Z-W0180, a street price of $25 per pair, and are available right now. Hit up This Link for more details over on RC4WD's website.
Click Right Here for a Thank Goodness It's Friday Mystery Link.