RC4WD at the '14 HobbyTown USA Convention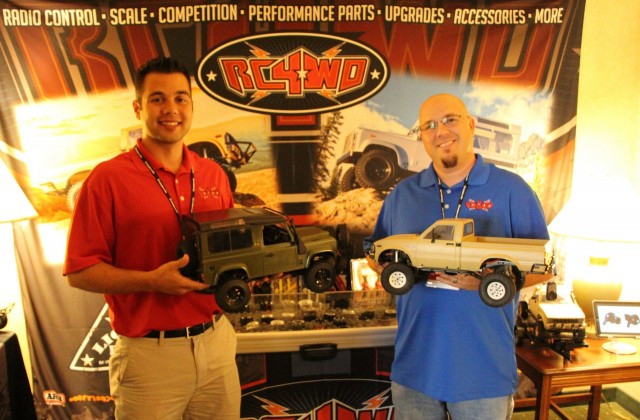 If you are hardcore into the crawling/scaling scene, you known exactly who RC4WD is, and we got the pleasure of hanging out with them yesterday. RC4WD wasn't showing off any unannounced products at the show, but they did have a wide variety of trucks, wheels, and axles on display. After spending some face time with the RC4WD crew, we were impressed with how easy they were to talk to, and how hardcore they are about getting even the smallest details right on their products.
Want more information on RC4WD products? Click Here to visit their official website.
Click Here to view more 2014 HobbyTown show coverage.